Meet Our Speakers
Attendees of the 2019 Safety Summit will hear from the leading professionals in the behavioral safety field! Read more about these world-renown experts, below, and make sure you visit our "Past Summits" page to see pictures of our past Safety Summit speakers in action.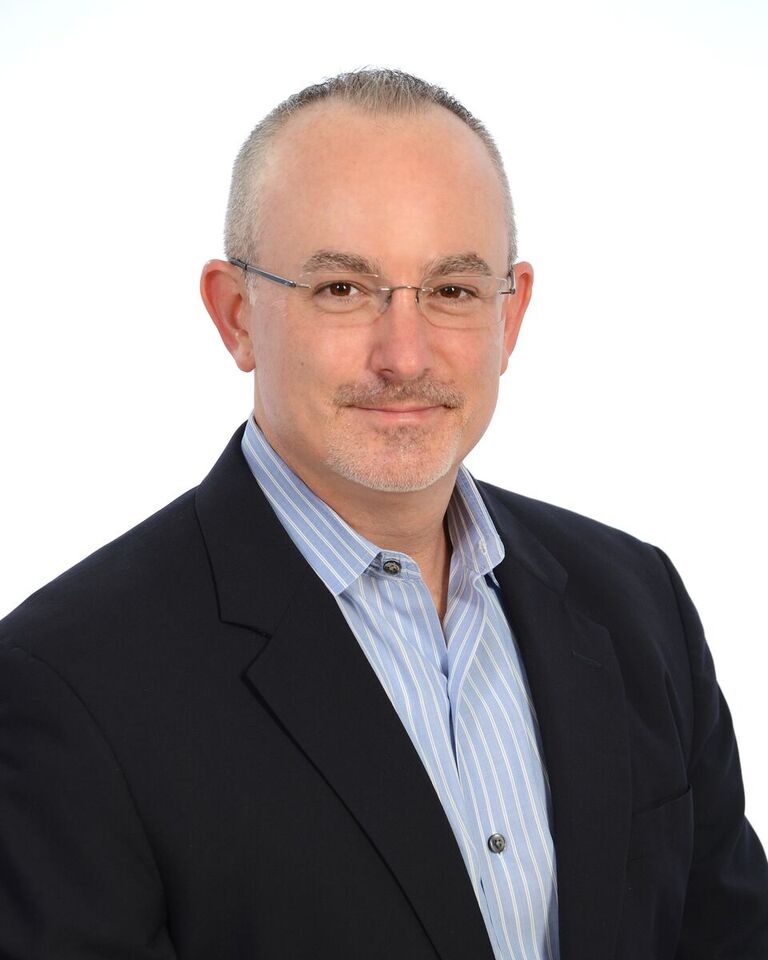 Shawn M. Galloway
ProAct Safety Inc.
Our keynote speaker, Shawn M. Galloway, is a consult, professional speaker and author of several best selling books on safety strategy, culture, leadership and Behavioral-Based Safety. He is a monthly columnist for several magazines and one of the most prolific contributors in the industry, having authored over 500 podcasts, 200 articles and 100 videos.
As President of the global consultancy, ProAct Safety, Shawn's consulting clients include most of the best safety-performing organizations within every major industry. He has received awards for his significant contributions from the American Society of Safety Professionals Council on Practices & Standards, listed in National Safety Council's Top 40 Rising Stars and in the 2018 list of the Top 10 Speakers, EHS Today Magazine's 50 People Who Most Influenced EHS and ISHN Magazine's list of 50 Leaders for Today and Tomorrow.
Find out more about ProAct Safety Inc. and Shawn here.
Timothy Ludwig, Ph.D.
Appalachian State University & Safety-Doc.com
Dr. Ludwig is a Distinguished Graduate Professor at Appalachian State University where he founded and directs the Appalachian Safety Summit which allows safety professionals the opportunity to engage internationally renowned behavioral safety experts in an intimate mountain setting. The next Safety Summit will be held April 2-3 rd in Boone, NC.
Dr. Ludwig has over 25 years experience in behavioral safety research and consulting working with over 50 companies. Dr. Ludwig serves on the Cambridge Center for Behavioral Studies' Behavioral Safety Accreditation Commission that reviews best-in-industry safety practices and offers independent, objective feedback on safety programs.
Dr. Ludwig loves to write to get ideas out of his head, he does this through his website, books, magazine articles, blogs, and scholarly articles about his research. His popular website Safety-doc.com is a content-rich resource of safety culture stories, blogs, research, videos, and services. Dr. Ludwig was cited for the second time in Industrial Safety and Hygiene News (ISHN) "50 Leaders for Today and Tomorrow". In addition to dozens of scholarly articles that empirically document the successes of behavior-based solutions, Dr. Ludwig is the author of four books. His newest book Dysfunctional Practices that Kill your Safety Culture (and What to Do about it) draws on his experience working internationally with safety programs seeing the good, the bad, and the ugly.
Check out Tim's website here to learn more.
Angelica C. Grindle, Ph.D
Quality Safety Edge
Angelica C. Grindle, Ph.D. is a Senior Vice President at Quality Safety Edge. Dr. Grindle has successfully designed, implemented, and evaluated behavioral and process improvement systems in a wide variety of organizational settings. Her industry experience includes construction, mining, manufacturing, utilities, oil and gas, automotive, paper, and health care.
As a Ph.D. level behavior analyst, Dr. Grindle specializes in the application of behavioral science technology to improving workplace safety and other key organizational objectives. She focuses on ensuring strategic initiatives align with key processes, are customized to work with unique organizational needs, and are supported by key stakeholders. She is also the co-developer of BBS Essentials®, a product which enables small companies to reduce the time and manpower required to design and implement behavioral safety processes.
Angelica is a sought after speaker at domestic and international forums including the American Society of Safety Engineers, Behavioral Safety Now, Safety Councils as well as corporate events. Dr. Grindle has published articles in the Journal of Organizational Behavior Management, the Journal of Applied Behavior Analysis, and other publications. She also contributed to the book The Values-Based Safety Process: Improving Your Safety Culture with Behavior-Based Safety by Terry McSween, founder and president of QSE. Angelica is a coordinator for the Behavioral Safety Now conference.
Angelica received her master's in Industrial Psychology and her doctorate in Applied Behavior Analysis from Western Michigan University.
Learn more about Quality Safety Edge here.
Sherry Perdue
Safety Performance Solutions, Inc.
Dr. Sherry Perdue is co-founder and senior partner at Safety Performance Solutions, Inc. She earned her Ph.D. and M.S. from Virginia Tech in industrial and systems engineering with a concentration in human factors engineering and ergonomics.
In her more than 20 years of experience with Safety Performance Solutions, she has helped hundreds of organizations from nearly every industrial section improve their safety performance by managing the human dynamics of safety. Her work usually involves evaluating the safety performance/culture of an organization, identifying strengths and weaknesses, and then working with the organization to create and implement specific culture change initiatives including leadership development initiatives, employee engagement efforts, and safety management systems improvements. In addition to work in the area of safety culture change, she also leads other safety-improvement projects such as the modification of work and work environments to improvement human performance and reduce human error (HOP), the redesign of incident investigation procedures to better uncover the root causes of human performance issues, and the design of performance-based gain sharing and incentive programs.
Before forming SPS, Sherry served as a project manager, instructor, and researcher for Virginia Tech's Department of Industrial Engineering. In addition to teaching and advising graduate student research, she served as a project manager for the Center for Organizational Performance Improvement –an outreach arm of the university whose members worked with other faculty within the Industrial Engineering department and across the university to help transition university research into industry application. Prior to joining the faculty at Virginia Tech, she worked as an industrial engineer at a large ammunitions manufacturing facility operated by Hercules, Inc.
Sherry is a frequent speaker at national safety conferences including ASSE, Behavioral Safety NOW, and VPPPA. Other speaking engagements have included keynote addresses at professional society meetings and corporate safety conferences as well as invited addresses at public and corporate seminars held around the world including Europe, Australia and Asia. Some of Sherry's clients include, Bristol-Myers Squibb, Corning, Estee Lauder, ExxonMobil Chemical, Kiewit, Luminant, Toyota Motor Manufacturing, General Dynamics, NRG Energy and Webcor
Click here to learn more about Sherri.
Claire Fryer
Costain
Claire Fryer is the Director of Behavioural Management within Costain and applies behavioral science and coaching principles to improve business and individual performance.
Claire leads the Costain Behavioural Management Team of consultants, practitioners, coaches and advisers. She also leads the external consultancy program, working closely with clients and specializes in the design and creation of behaviorally sound material using accelerated learning techniques.
She has been a practitioner of Applied Behavioural Science since 2001 working with public and private sector organisations throughout the UK. She has over 16 years experience delivering Behavioral-Based Safety courses to employees from utility and construction organisations, with delegates ranging from Apprentices through to Engineers, Senior Leadership Teams, Directors and Executives.
Claire has recently been involved in the successful re-accreditation from the Cambridge Center for Behavioral Studies, which saw Costain's Behavioural Safety Program move from gold to platinum status, making it only one of two organisations at this level worldwide.
Click here to learn more about Costain.
Denise Murray
Mudita Pro
Denise Murray is a dynamic presenter that has been commanding the attention of adults for more than 25 years in workshops, classrooms, and seminars. Denise lives her passion for actively caring about each person's safety. She inspires her audiences to do the same and gives them the courage and tools to have an immediate impact on their audiences.
Denise's lifelong purpose has been to bring out the best in people through knowledge. Her passion as a teacher may have begun long ago, but in 2011 she found her home in the field of safety, specifically behavioral safety when she was given a rare life opportunity to turn a behavior-based safety presentation into "training" for more than 5,000. She put her instructional design and curriculum building skills to the task and found inspiration in the doctors Ludwig, Williams and of course, both Gellers.
Today she is not only a facilitator, engaging speaker, instructor, data and general IT geek, Denise is a champion for the safety leader in each of us.
"Mudita" is a Sanskrit word that translates to "finding joy in the success of others." Denise has adapted that long-held motto to safety, "finding joy in the SAFETY of others."
Mark L. Peal
Eastman Chemical Company
Mark L. Peal is Director, Global HSES Services with responsibility for the corporate staff in the areas of process safety, personnel safety, industrial hygiene, environmental services, training and energy/natural resource management.
Mark is a native of Calvert City, KY and holds a B.S. in Occupational Safety and Health from Murray State University. Mark has 28+ years as an HSES professional with over 20 in the chemical industry. He joined Eastman in 2012 during the acquisition of Solutia. With Solutia in St. Louis, MO he was Director, ESH Technical Services and Operation and joined Solutia in September 2000. Prior to Solutia Mark spent time in Plaquemine, Louisiana with Georgia Gulf (Westlake) and at the Department of Energy (DOE) facility in Oak Ridge, TN with MK Ferguson.
Mark is a Certified Safety Professional and former Certified Hazardous Materials Manager.
Lear more about Eastman Chemical here
Jimmy Summers
A&E
Jimmy Summers is the Vice President of Environment, Health, Safety, and Sustainability at Elevate Textiles, producer of distinguished fabric brands and thread solutions for automotive, apparel, interior furnishing, and specialty products. He is responsible for EHS and Sustainability programs for the company's manufacturing facilities and support facilities throughout the world. Summers has worked in the textile and apparel industry for over 25 years. He earned a bachelor's degree in Chemical Engineering, and a master's degree in Environmental Engineering, both from Clemson University.